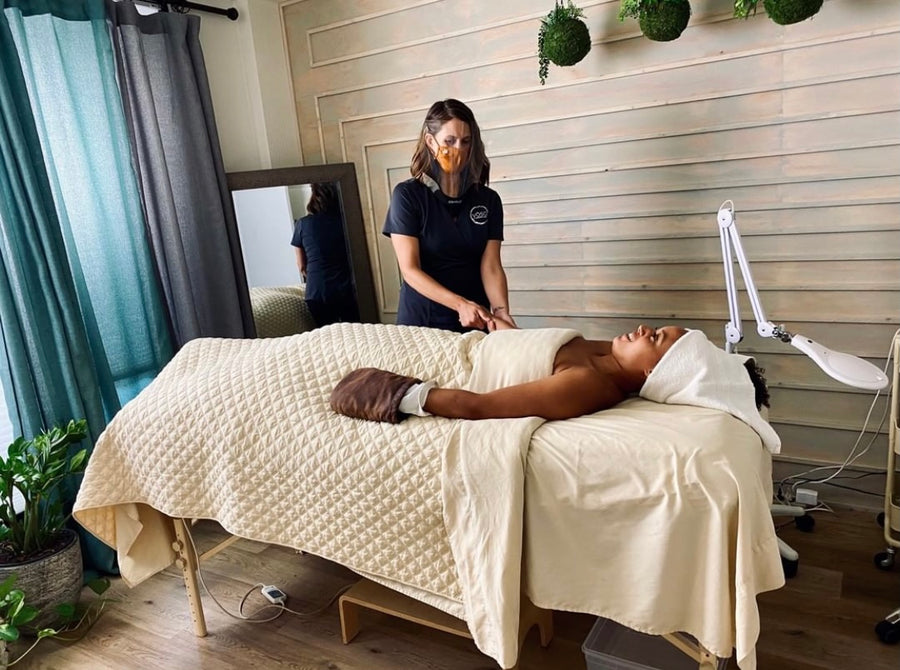 WHY THE NAME YOSO WELLNESS SPA?
We wanted a business name that was unique to fully encompass what we do at our wellness spa, yet also blending in the symbolism of the Japanese culture. We will always offer authentic, high vibration, holistic treatments and services that you love with the exciting, educational and healing energy for you to feel whole from skin to soul so you can experience true care and be your best self.
Yōso means "raw elements" in Japanese. We went with raw elements because it encompasses all we do at Yōso Wellness Spa with whole-body well-being. From the organic, eco-friendly products used in treatments to the diverse services we offer and natural elements within our spa.
• Raw: being in or nearly in the natural state
• Elements: (elemental)
1. any of the four substances air, water, fire, and earth formerly believed to compose the physical universe
2. the state or sphere natural or suited to a person or thing
3. being the essential constituent of something elemental
• Wellness: the quality or state of being in good health especially as an actively sought goal.
• Spa: a commercial establishment providing facilities devoted especially to health, fitness, weight loss, beauty, and relaxation
WHY A JAPANESE NAME?
The Japanese aesthetic is a set of ancient ideals that include wabi (transient and stark beauty), sabi (the beauty of natural patina and aging), and yūgen (profound grace and subtlety). These ideals underpin much of Japanese cultural and aesthetic norms on what is considered tasteful or beautiful, and the holistic wellness and beauty standards the Japanese culture has developed create a natural flow of tranquility—while embracing targeted treatments—with an intention to feel whole from skin to soul. Experiencing true care so you can be your best self.
Jennalee Dahlen, owner and founder of Yōso Wellness Spa, is also part Japanese and has a deep-rooted connection to her heritage. It is important to her to represent a piece of such a beautiful philosophy into her business.
WHAT IS THE SIGNIFICANCE OF THE ENSO AROUND YOSO?
The hand-drawn circle around our name is a symbol from Zen Buddhism—the ensō. The Ensō is meant to express a moment when the mind is free to let the body create, and it symbolizes absolute enlightenment, strength, elegance, the universe, and mu (the void). It is characterized by a minimalism born of Japanese aesthetics. When you come to visit Yōso Wellness Spa, we want you to feel like your mind is free, your body is healing, and you are enveloped in an enlightened state of the the essential raw elements which we are all made of.
---