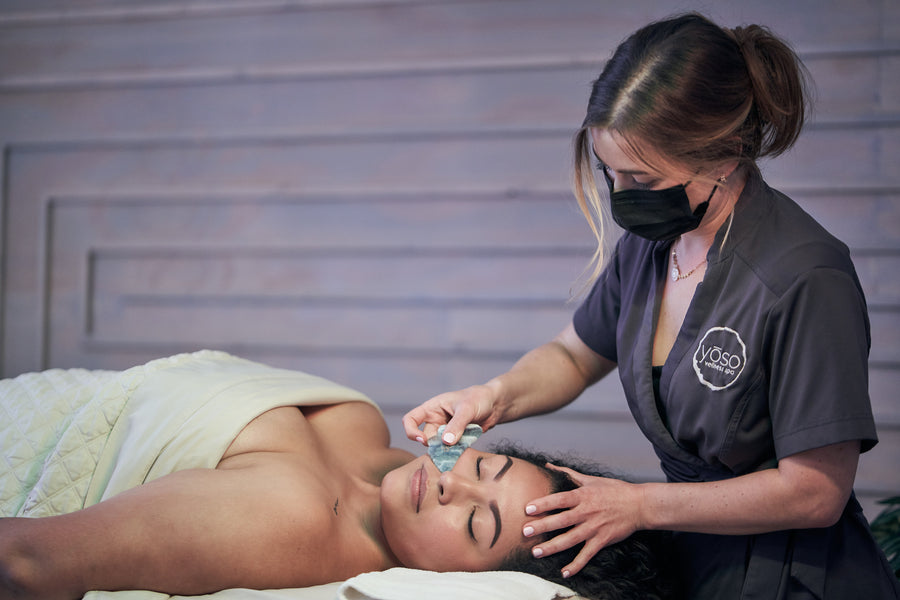 Hello to our sweet community!
I am writing this letter on behalf of our entire Yoso team after much thought and discussion the past few weeks regarding a consistent matter/challenge that continues to come up for our team, the business and the dramatic impacts and toll it is taking on our staff. If you have been part of Yoso for awhile and on our email list, you have likely received our Yoso email love letters before and you know I always come forward from a place of love, transparency, compassion and vulnerability. 
With that being said we are making some changes at Yoso that will go into effect immediately. Below I will list the why and what the changes are. 
At Yoso, since the reopening this past year, we continue to be faced with last minute cancellations and no-shows and it has been getting worse over the past 6 months. We are seeing this on a consistent basis as well as an increase during surges of new covid variants. During Omicron I shared earlier this year we had 700 within a 12 week period.
While we do have a cancellation policy, when someone says they have COVID, were exposed, or have a headache or runny nose, we have been trying to hold space for compassion and empathy and a large majority of the time we are waiving the cancellation or no show fee and not charging our clients. In the past 6 weeks as an example we have had 258 cancellations. While not all are COVID based, most of them are that we have waived a cancellation fee.
However, it has gotten to the point that for us to continue to bypass this and the accountability for the service is not only hurting Yoso, what it is hurting and affecting the most is our service providers livelihood. Their primary income is the services our practitioners provide, after that it is their tips and retail commission. It can be quite hard to fill a last minute cancel slot and a no-show slot we can not fill due to the time. The domino effect is now the practitioner has no appts and no one to fill that slot and now not able to rely on an income for their livelihood. Then from there Yoso is impacted financially which affects the businesses operations and with the constant rise of inflation along with last minute cancel/no shows that are not being charged, it risks us increasing our prices to help accommodate for this. 
So after discussion with our staff and the impact it is having on them to survive financially, we are implementing an updated cancellation policy effective immediately regardless if the last minute cancel/no show is due to COVID, as a hopeful solution, before taking the route of increasing prices. 
Cancellation fee within 24 hrs of service will be 100% of service.
Reschedule fee within 24 hrs will be 50% of service.
NO SHOW service fee will be 100% of service.
I recognize some might be discouraged by this updated cancellation policy as you can not control if you have been exposed to covid, have a stuffy nose and so forth. However, we as a team, feel the need to stand by this so that Yoso can continue to be here as a local wellness respite for you and our community and have service providers available for all the treatments you love. 
We deeply value all of our clients and love seeing you and greatly appreciate your understanding. 
With True Care, 
Jennalee & the Yoso Team
---