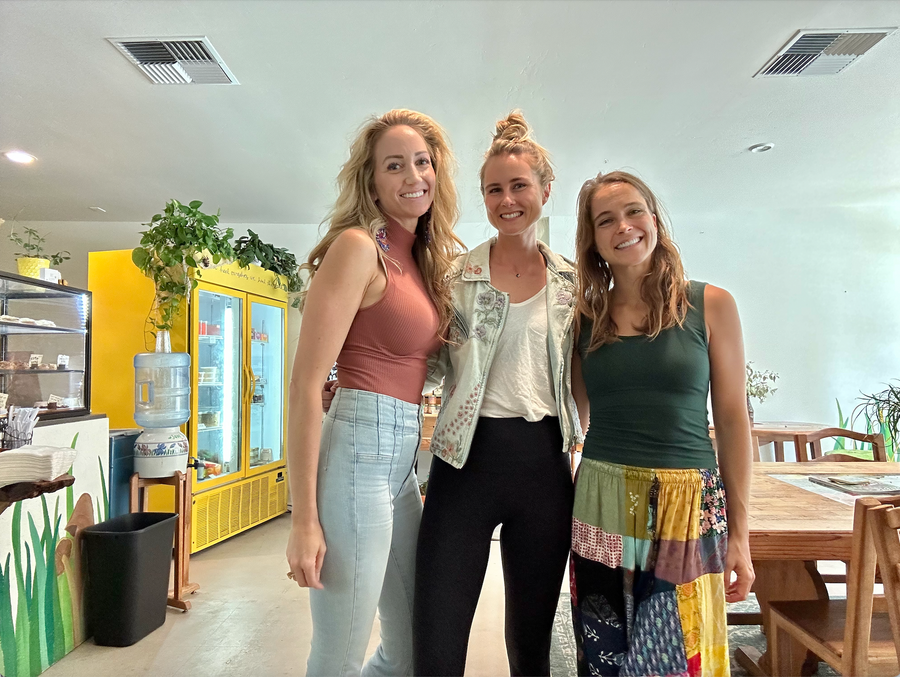 Join us for an intentional evening guided by our founder and national award winning esthetician Jennalee Dahlen, our doctor of Traditional Chinese Medicine Dr. Lauren Fleming, and the Owner of Honey B Market, Katie Belanger. Through an immersive experience, together they will share their expertise on internal and external health to boost immunity and combat seasonal dryness. They will teach you how to recognize your own health & skin health patterns and make small lifestyle adjustments to align with this new season. 
You will discover the art of staying harmonized, healthy, and glowing as we approach the year's end using different tools, tips, and tastes. Prepare to unlock your inner creativity through a series of reflective exercises that will leave you feeling inspired and rejuvenated.
Secure your spot now and join us for an evening to illuminate your path to a harmonious and glowing you this season.
✨ What's included in my in person ticket? ✨
Seasonally focused ear seed treatment

Exclusive Yōso discount to use on an acupuncture or facial treatment

Curated knowledge for internal and external health in the Autumn and Winter Season

Homecare cards created by hosts with recipes, skincare routines, and acupressure points

Goodie bag
✨ What's included in my in virtual ticket? ✨
Exclusive access to this curated seasonal knowledge for internal and external health
100% Plant Based, GF, Refined Sugar Free, Fermented, Fresh foods from Honey B Market available for purchase.
** If you bring a friend, you both get $20 off! Choose the "Bring a Bestie Ticket" option, and split the cost with your bestie.
** If you would like to join this event from the comfort of your home, please choose the "Hanging At Home Ticket" option.
Register here! https://www.eventbrite.com/e/harmonizing-with-this-season-for-inner-and-outer-wellness-tickets-716380743087?aff=oddtdtcreator
Contact Jennalee on IG @yosowellness for more questions!
At Yoso we believe in health from skin to soul, and want you to be empowered in feeling your best between treatments and seasons. We are so excited to have a community who is invested in their health and are here to support you wherever you are at in your journey! 
Be on the lookout for regular seasonal workshops, as each season brings an invitation for reflection and adjustment. 
---